Video #2:
Compassion in Action
Compassion when the going gets tough.
"Compassion comes naturally when people are suffering. But what about when those people are upset or difficult to be with? Is it possible or practical to exte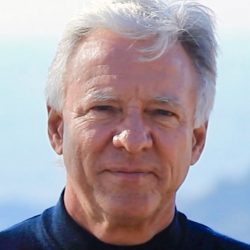 nd compassion when the going gets tough?
Compassion in Action shows the art of communicating with patients when difficult emotions arise. Using real-life footage from authentic situations, the video gives a fresh look at an age old problem: How to keep caring when patients are difficult. Viewers learn new approaches and gain confidence, encouragement and motivation for being effective in difficult interactions"
Simon Fox, Executive Producer
The Medicine of Compassion
Scene from Compassion in Action
"A wonderful follow up to the The Medicine of Compassion. It stimulates a discussion on more complex situations where demonstrating compassion can be difficult."
Craig Luzinski, RN, MSN, CHE
"What is so special about this video is seeing actual situations in real-time. I tell my students that there are hints and tips I can give them, but in the end it comes down to trusting their ability to be present and observant in each situation. This video demonstrates and inspires that".
Luise Sipos, RN
Patient Representative,
Good Samaritan Hospital, Los Angeles
"I love this video! It's a wonderful candid example of compassion at work in a variety of health care settings. It shows the humanity and joy we can find – even in the tougher situations – if we approach them in the right way."
Abbey Gaske, M.D. Urology Group of Southern California
Being Effective in Emotionally Difficult Conversations
This course gives teams the tools to discuss, debrief, and deal with the more challenging side of caregiving. A seminar for new caregivers, a refresher for those with experience, and a valuable tool for everyone who champions the cause of compassion in health care. Beautiful production, original musical score and real-life scenes.
Authentic examples of how experienced caregivers respond to patients who are:
Uncooperative
Afraid of losing their autonomy
Confused
Grieving
Having unrealistic expectations
Forgetful
Unable to speak
Argumentative
Frustrated
Angry
Feeling sorry for themselves
In a coma
Dying Young
Audiences learn how to:
Turn a difficult conversation into a discovery conversation.
Identify the three layers of a difficult conversation and find clues to the solution.
Recognize the pivotal moments when conversations can turn around.
Build strong caregiving partnerships despite the difficulties