Tools for Teaching Compassion
Award-winning resources for instructors of health care and emergency services professionals as well as pre-professionals entering these fields.
Each volume can be used as a standalone, ready-made training session, or they can be combined into a course.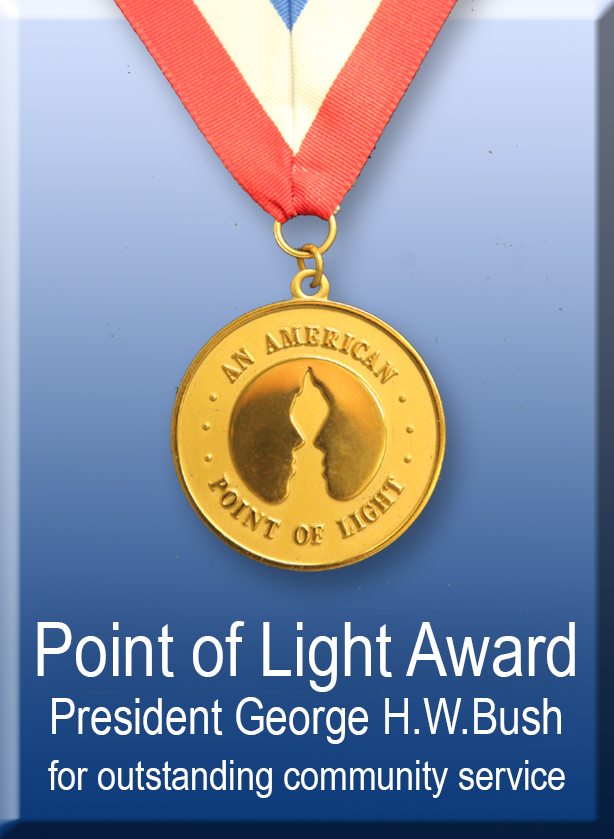 Vol. 1: The Medicine of Compassion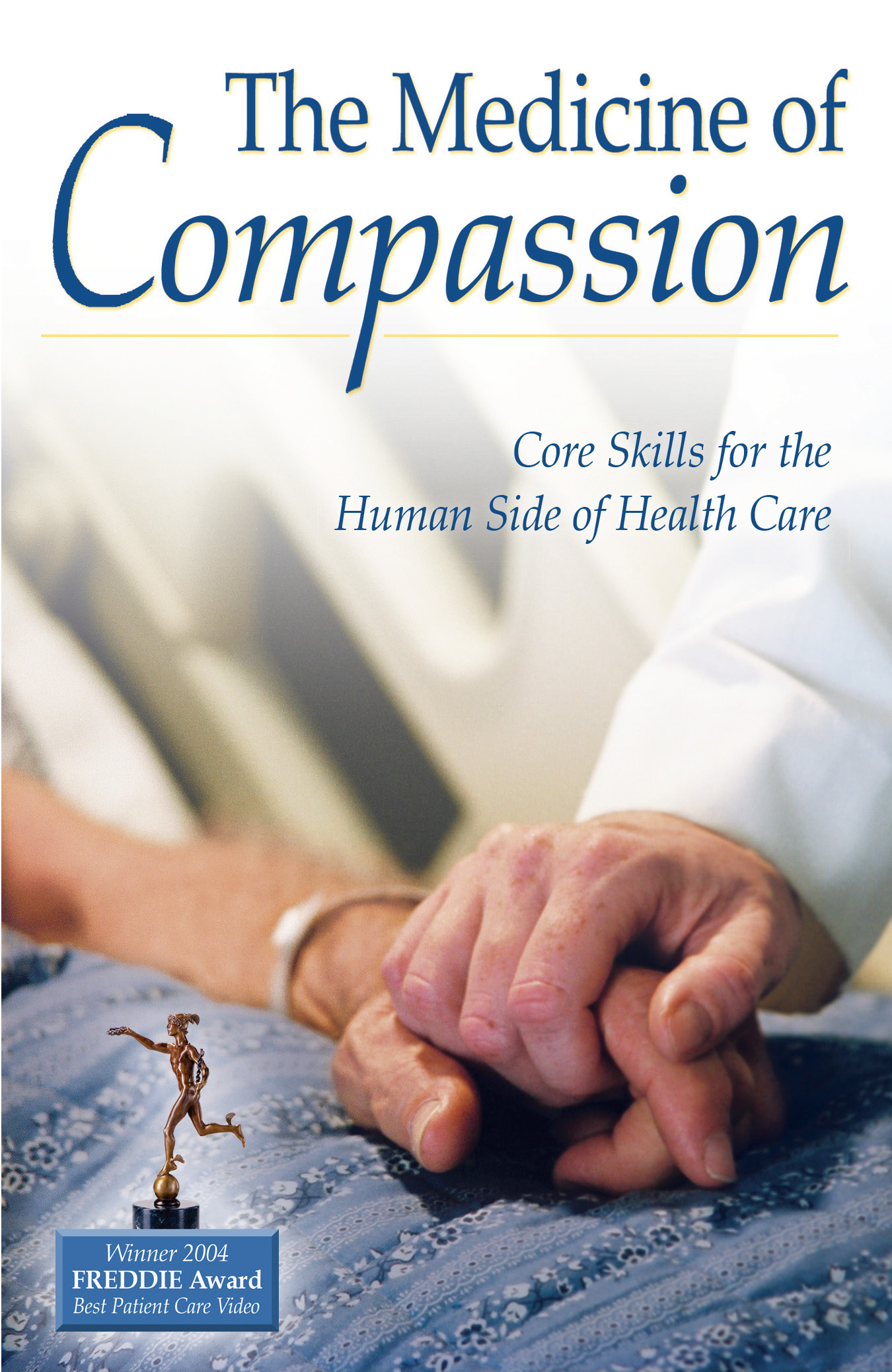 Winner: International Health & Medical Media Award. Best Video in Patient Care
A ready-made seminar guaranteed to inspire. This candid, insightful seminar gives instructors a practical way to introduce, discuss and develop compassion.
40-minute documentary-style video.
96-page Leader Guide with 60 min. and 90 min. session formats, discussion questions, class exercises, and video index.
3 pages of audience handouts.
Original music score.
Real-life scenes of doctors and nurses interacting with patients (nothing staged or scripted).
Core Skills for the Human Side of Health Care
An introductory seminar for new health professionals and a refresher on the fundamentals for experienced staff.
The inspiring video shows how to communicate with compassion, as a skill that everyone can learn.
Featuring nurses, physicians and allied health professionals at work treating real patients in real life, in entirely unscripted scenes.
Four core competencies to create the experience of compassion for those who are ill or injured. These are the foundational skills of excellent relationship-centered care.
To listen, create rapport, and extend compassion, even when busy.
Approach emotionally sensitive situations with confidence.
Discover what matters most to a patient and their reasons for healing
Recognize and avoid the communication errors that alienate and dishearten patients.
Continually improve competencies in compassion through self-evaluation.
Throughout history, compassion, caring, and love have been the foundation of healing. Without them, medical science and technology are inadequate. The Medicine of Compassion reminds us that these factors remain crucial in health care, as the greatest healers have always known
A valuable tool for any educator in health care. The principles shown are powerful. I have consistently seen my students' lives transformed by putting such compassion into action. Not only does this benefit their professional lives in the field of health care, it also improves their relationships with friends and family.
Unequivocally, The Medicine of Compassion will deepen staff awareness of our patients' needs. Examples of staff and patient interaction throughout the film clearly illustrate the keys to skillful and sensitive communication. Implementing these skills will enhance our professionalism and make us better human beings at the same time.
In our fast-paced, high-tech health care system we must be reminded that health care is about people and relationships. The Medicine of Compassion can be used by all health care educators to show the central elements of the art of medicine; compassion, listening, and communication. Bravo!
A great video for those who are just starting out in health care – and an excellent training tool for instructors who want to encourage compassion. The art of conveying compassion to patients is clearly shown as a practical, learnable skill.
Your film is very much needed and will be a great asset to any health care training program. When I became ill with cancer I learned what it was like to be treated as a disease and not a person. Your lessons in empathy are an excellent way to ensure that practitioners are more aware of the impact that their behavior has on healing.
I love the way this video gives a clear organization to the elements of compassion. The hunger for the human touch is well demonstrated and the family healing segment is very poignant. The pace and feeling of the video is just right, and the instruction is clear – beautiful work!.
The Medicine of Compassion is excellent! This is practical compassion, and it is fundamental to building the partnerships with patients that produce better health care outcomes and better patient safety. Hospitals can improve the quality of care in a wide range of areas if they take this message to heart.
A 45-minute DVD.
Beautiful production, original musical score and real-life scenes.
Compassion comes naturally when people are suffering. But what about when those people are upset or difficult to work with? Is it possible or practical to extend compassion when the going gets tough?
Compassion in Action shows the art of communicating with patients when difficult emotions arise. Using real-life
footage from authentic situations the video gives a fresh look at an age old problem: How to keep caring when patients are difficult?
Audience members learn time-tested strategies while building the confidence and skill to be effective in difficult interactions.
Simon Fox, Executive Producer
The Medicine of Compassion
Scene from Compassion in Action
Incredibly helpful! I was truly amazed and inspired by the nurses and MDs, and their dedication and compassion. This DVD is an excellent teaching resource!
There is both an Art and a Science in providing health care to those who suffer. This series illustrates and enlightens providers though its unique training – showing that compassion is the feelings and actions of being present with the sufferer; and suffering with them. This (video) series would enlighten not only physicians and nurses, but has a place as a cornerstone of education and training for the entire multi-disciplinary team including students, management, and Hospital Trustees alike.
An insightful look at experts delivering emotionally supportive care to very difficult patients. A clear demonstration of the need for, and value of, compassion in health care.
I love this video! It's a wonderful, candid example of compassion at work in a variety of health care settings. It shows the humanity and joy we can find – even in the tougher situations – if we approach them in the right way.
Compassion in Action is a beautiful, practical demonstration of how to infuse difficult conversations with love.
A wonderful follow up to The Medicine of Compassion. It stimulates a discussion on more complex situations where demonstrating compassion can be difficult
What is so special and valuable about this video is seeing actual spontaneous reactions in real-time. They demonstrate and inspire the art of being present and observant
The sense of revelation that I and my colleagues had while watching this video – what a learning experience! I was moved to tears by one particular scene. I hope all new caregivers see this video, to see the ideal applied to the real. I wish all experienced caregivers could see it to be reminded of why we do what we do – to give LOVE where it is needed most.
#3: Oxygen for Caregivers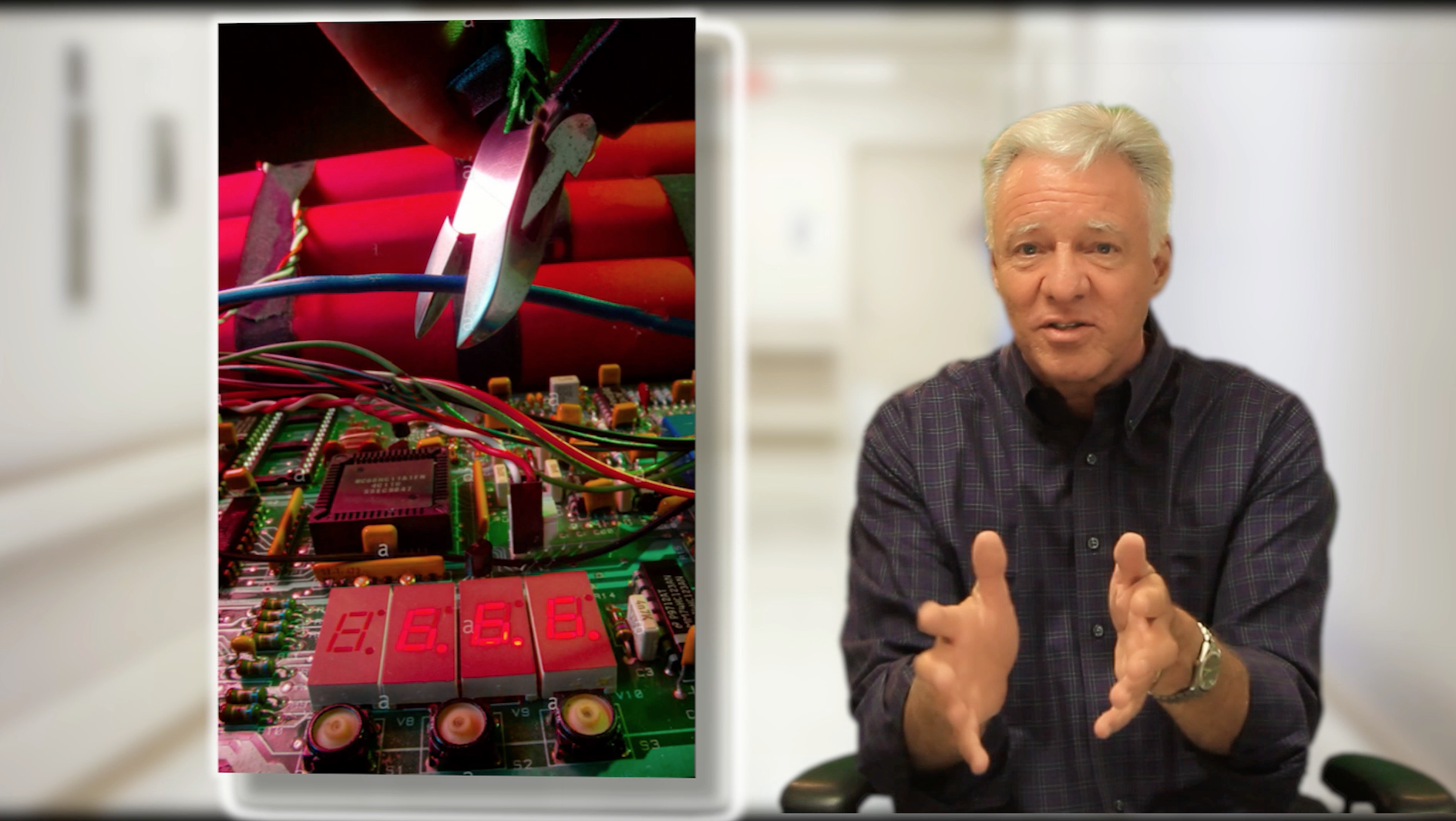 Oxygen for Caregivers
is a multidisciplinary team-building seminar with three inspiring two-hour sessions that improve morale, performance, and retention. Easy to teach for any instructor, it comes with all the audio-visual and printed materials you need to lead the program and inspire your team.
This program is for everyone on the front lines of health care: nurses, physicians and allied health professionals, including first responders—all who are witness to human suffering on a regular basis. Here is a powerful tool to protect your team from compassion fatigue, vicarious trauma, and burnout. It is a gift you can give to show you've got their back.
Your team learns to:
Build three pillars of resilience.
Understand the occupational hazards of caregiving and the difference between compassion fatigue, burnout, moral distress, and vicarious trauma.
Recognize their own early warning signs of distress and take steps to protect themselves.
Make self-care choices they can commit to, because they fit with their own lifestyle and goals.
Support one another in creating and sustaining a wellness plan for lifelong well-being.
Introduction by ELNEC Director, Pam Malloy
Oxygen for Caregivers includes:
35-min. documentary-style video.
76-page Workbook PDF file with permission to copy.
76-page Leader Guide PDF file.
5 bonus video clips & 40 PowerPoint slides.
Class formats for three inspiring in-service sessions:

Real-World Self-Care
Where Wellness Begins
The Journey into Wholeness

3 hours of continuing education credits (California BRN# CEP16529).
Video subtitled in Spanish and English.
Oxygen for Caregivers was a runaway success when it premiered at our Care4You compassion fatigue conference. I am still receiving rave reviews from nurses, social workers, and first responders. It is a highly useful, much needed resource.
This remarkable program provides wonderful, unrehearsed insights from our colleagues who have successfully coped with stress for decades. I highly recommend it.
Oxygen for Caregivers is a true gift for all of those who work in a helping field.  It is a thoughtfully crafted message that illuminates the profound need for self-care and self-compassion as the core principles for assisting others.
Oxygen for Caregivers is an exceptional program… it gives a systematic method of self reflection so that we can recognize burnout in ourselves and our colleagues and take important steps to heal. It gives pragmatic tips on how we can pay attention to early signs of burnout and address them constructively. This program helps us take better care of ourselves and better care of each other, so that we can provide better care for our patients."
These resources are beautifully created and remind us of the importance of self-care. The videos and workbooks provide wonderful tools for all healthcare professionals
It kept me riveted for the entire program. The variety and sincerity of those interviewed, and the broad range of issues and experiences, from hospice to firefighters, from doctors and nurses to search & rescue workers, drew me in immediately. Best of all, the not overly complicated nor overly simplistic presentation was useful and clear. I think it's terrific.
This remarkable program provides wonderful, unrehearsed insights from our colleagues who have successfully coped with stress for decades. I highly recommend it.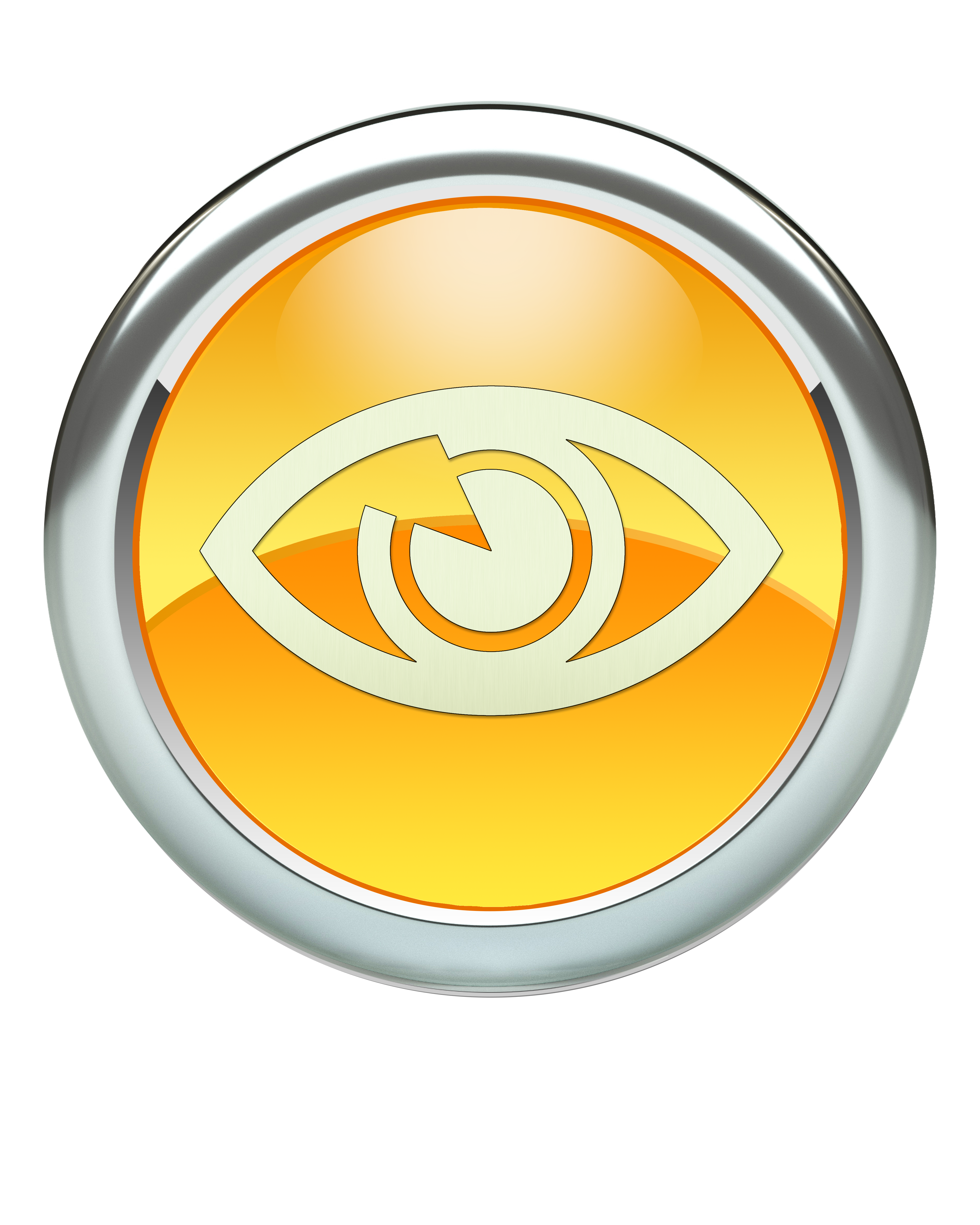 I work with the military, first responders around world, the wilderness medicine community, and emergency physicians and residents at Stanford Hospital. This is a wonderful resource to share with my emergency medicine faculty and residents. Please keep up the good work. It is fascinating and much needed.